Our Product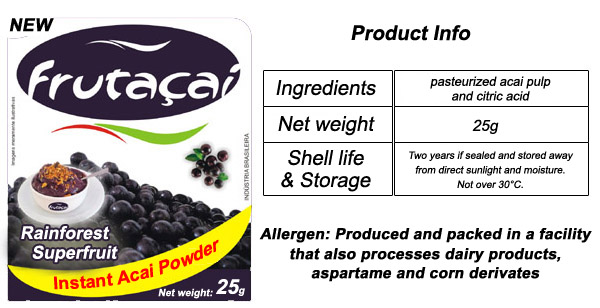 How to prepare Frutaçaí the Brazilian style:
Frutaçaí can be mixed with other fruits and cereals in juices, ice creams, smoothies, and served in a bowl (in portugese called, "tigela")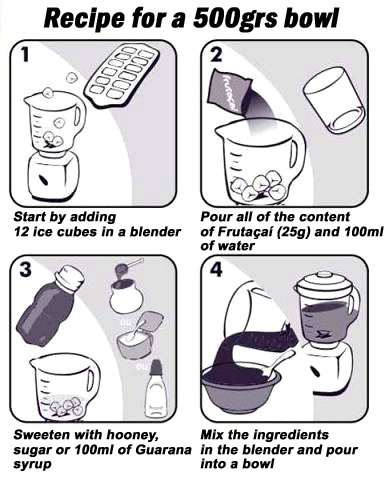 Use your creativity in various recipes, such as juices, smoothies, ice creams, and others.
Industrial use (as ingredient)
Frutaçaí Acai Powder can be used as a basic ingredient in the preparation of cereals, yogurts, drinks, juices, smoothies, ice creams, cookies, biscuits, soups, dressings, and sports (bodybuilding) & vitamin supplements.
It can be sold to restaurants, bars, food markets, and vitamin & supplement stores.